Tweet
Party is over
Tokyo Demo Fest 2013 is over; this edition was a success way beyond expectations. We hope you all had a blast just as massive as we did.
Thank you to all who made this possible. Thank you to all visitors for coming, and thank you especially to those of you who came from far away. Thank you to all who submitted entries, both from here in Tokyo and remotely. We were impressed by the level of the competitions and had an awesome time watching them. Congratulations to the winners!
Here are the official results.
Have a safe trip back home everybody, and see you next year!
Ustream Live!
Ustream broadcast is here. http://www.ustream.tv/channel/tokyodemofest-live
We are back!!
TokyoDemoFest, the biggest and only demoparty in Japan, is back for its third edition.
This time, TokyoDemoFest will take place in the center of Tokyo, for two days, on February 9 (Sat) and 10 (Sun), 2013, taking advantage of the public holiday on Monday so you can get back home well rested.
If you're a digital artist, be it image or music, or both, you should join!
Invitation demo
The invitation demo for TokyoDemoFest 2013 was released at Function 2012, which was taking place last September in Budapest, Hungary, and ranked first in the PC 64kB Intro Competition.
Function 2012(PC-64kintro)
Candy "TokyoDemoFest2013 Invitation" by nonoil & gorakubu
(
pouet
,
youtube
,
executable
)
Sponsors
Platinum sponsor:


Corporate supporter: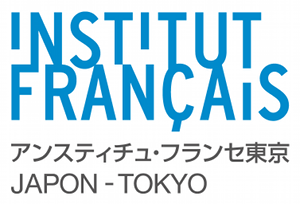 ---